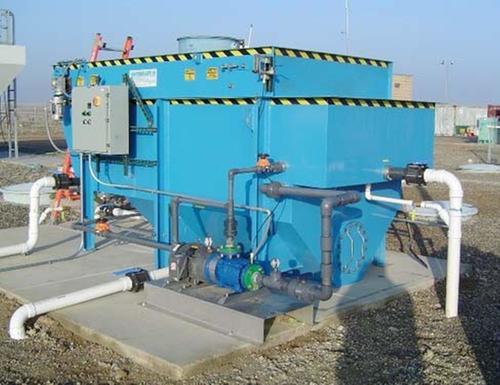 Product Description
Our company provides Effluent Treatment in Noida which cleans industrial effluents, contaminated water from rivers and lakes, and so on just in order to reuse the water for additional purposes. Along such lines, water is reutilized and sustained. This plants aim is to release safe water to environment from the harmful effect caused by the effluent. Effluent Treatment in Noida ensures that the contaminated and polluted water from industries get treated and become reusable before being released back to nature. Without this treatment, it wont be possible for humans to get clean usable water for household chores. It is mostly used in industries such as pharmaceuticals, textiles, tanneries, and chemicals.

Effluent Treatment Plant Technical Details:
Plant Type : Wastewater Treatment Plant,Sewage Treatment Plant,Drinking Water Treatment Plant,Effluent Treatment Plant
Automation Grade : Automatic,Manual,Semi-Automatic
Feed Flow Rate (cubic-meter/day) : 0 - 50 m3/day
Air Blower Power (kW) : 0.25 kW
Installation Type : Prefabricated,Containerized Plug & Play,Completes Civil work with Installation
Treatment Technique : Clarifier,Mixed Bed Bio Reactor,Bio Tower,Fluidized Aerated Reactor
Impurities to be removed : Colour,pH,Turbidity,Dissolved Minerals,TDS,Oil and Grease
Water Source : Municipal Sewage, Commercial Waste Water, Industrial Effluent
Treatment Stages : Secondary Treatment,Tertiary Treatment,Primary Treatment,Preliminary Treatment, Disinfection
1Industry : Pharmaceutical Industry,Slaughter House,Dairy Industry,Automobile,Sugar Industry,Leather Industry,Paper Mills,Distillery,Chemical/Petroleum Industry
Enter Buying Requirement Details
Other Products in 'Effluent Treatment Plant' category
"We are mainly dealing our products in North India"