Send Inquiry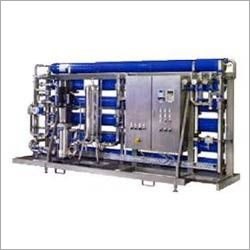 Product Description
Backed by the rich experience and a competent team of professionals, we are able to offer industrial Reverse Osmosis Plants. The offered range of reverse osmosis plants is suitably inspected in varied characteristics to ensure its adherence with the highest quality norms and standards. Along with this, the offered range is known for eliminating impurities from water by using pressure.
Shiva Global Environmental Pvt. Ltd. is a noticeable name, which is involved in providing an matchless and unparalleled range of commercial, Industrial and Drinking Reverse Osmosis Plants. The provided range of these commercial, Industrial and Drinking reverse osmosis plants are created by making use of superior grade raw material and most advanced techniques in severe and stringent obedience with the global quality norms. Along with this, the provided range of these industrial reverse osmosis plants is accessible in 400 lph to 3000 lph. Nonetheless, it can also have the higher capacity which can range up to 50000 lph.
It is extensively used for the purpose of Drinking, in the Boiler Feed, various Processes, in the Chemicals industries, Pharmaceuticals industries, Beverages industries, many Breweries, Semi-Conductors Washing purposes, washing of the Cars, Laundry, Hotels, Swimming Pools, Cooking, Waste Water Recycle, Textiles, and Laboratories along with many such purposes.
Shiva Global Environmental Pvt. Ltd. also provides its customers easy as well as most affordable and reasonable systems for management and processing of sludge (which is generally the waste materials from the kitchens & bathrooms) and Under the capable leadership of our qualified professionals. We are engrossed in manufacturing of this Commercial RO Plants - 10000 LPH worldwide. We also obtain our products from the esteemed and known suppliers in this field. This product is accomplished of treating 10000 litres of water per hour. The chemical products for water cleansing are filled in the tank and operated robotically to create the water treatment process effective.
Type of RO Plant are listed as below:
It is mainly used for Industrial RO Plant
It also has diverse usage in the Commercial RO Plants
Another important plant is the Drinking RO Plant which makes the water fit for drinking
The RO plant offered by us has the following advantages :
It has Segmental design, which is entirely amassed skid tested prior to final delivery.
It comes with a corrosion resistant and low pressure piping
It works of the Low energy consumption
It is quite User friendly and does not need any incessant monitoring
The Reverse Osmosis skids are completely assembled, and are thoroughly tested and only then they are shipped out to the site. This makes sure that no comprehensive assembly or assembly work has to be supported at the site on the Reverse Osmosis systems.
The skid plan, setting up or installation process, operation and maintenance of the plant is all backed by our knowledge in providing such systems in India.
We have made sure that there is proper selection of the right constituents, which would be utilized in the assembly of the Reverse Osmosis systems.
The RO System runs on the generalization of Reverse osmosis, also famed as hyper-filtration. One of the precisest methods for treating water, reverse osmosis obviates materials from water thus devising it suited for drinking purpose and some other commercial and industrialized applications. The industrial RO system is supplied with sediment pre-filters and activated carbon filters as the sheets are debauched by bacterial attack, manganese, chlorine, hydrogen sulfide and iron. Precocious models of RO Systems are also connected with water softeners.
Available as:
Commercialized Reverse Osmosis System
Residential Reverse Osmosis System
Man-portable Reverse Osmosis System
Heavy Duty residential RO System
Working:
Stage 1: Removes dirt, sand, sediment and different other physical particles.
Stage 2: Granular Carbon Filter that cut down chlorine, organics, odor, smell and turbidity from water
Stage 3: Block Carbon Filter, which further cut down odors, chlorine and other chemicals
Stage 4: Reverse Osmosis Sheet in which heavy metals, bacteria, salt, bad mineral matters and some other dissolved matters and chemical medicates are abstracted from water.
Stage 5: Rear anti-bacteria treated carbon filters, which improve the taste of water.
Features:
Dependable operations
Plain to install
Long-lasting
Rating output: 2000L/H 25.C
Power intake: 4.75kW
Power input: AC 380V 8.8A 50Hz
RO membrane: CPA2 4040 8 pieces (single grade)
Multi-stage pumps: CDL4-220/4.0kW 1 item
Pre-filters: 450 x 1650 2 items
Ion exchange tube: 450 x 1650 1 item
Auto controllers: 180/440 1 item
PP substance membranes filter: 90 x 1000 5 items
Booster mechanical device: BLC70/0.75kW 1 item
Quartz sand: 250kg
Treated carbon: 125kg
Ion: 100L
Dimensions: 4,800 x 700 x 2,050mm
Primary function: RO membranes automatic wash as well as manual wash.
RO membranes hand-operated wash with medicine.
Pure water and high water level with auto stop,s low water level auto start, Multi-stage pump bastion-ed without water, poor power, secured when no power, short circuit, big electrical current,creep-age of electricity.
Minimum Capacity : 250 Ltrs / Hr.
Types accessible:
Reverse osmosis plant for medicine effluent
Reverse osmosis plant for cloth effluent
Reverse osmosis plant for workplace effluent
Product Details:
Minimum Order Quantity : 1 Unit
Capacity (litres per hour) : 500-1000
Chiller Cooling Capacity (Tons) : 2 ton,1 ton,1.5 ton,0.5 ton
Max Water Recovery Rate :55-60 %
Number Of Filtration Passes : >5
Number of Membranes in RO : 4,1,3,2
Operation Mode : Automatic
Types Of Machines : Reverse Osmosis Unit
Enter Buying Requirement Details
Other Products in 'Water Treatment Plants' category
"We are mainly dealing our products in North India"